IoT innovation that is solving behavioral water and energy waste
Shower Stream is driving the bathroom energy and water conservation movement for the hospitality industry.
An automatic shower solution with immediate ROI
Shower Stream is helping the hospitality industry minimize shower water waste, lower utility bills, and identify potential maintenance issues in real time through its universally compatible solution that turns any showerhead into a smart device. By using Shower Stream's technology, hotel operators are able to reduce excessive water and energy waste while gathering key data analytics to improve operations and participate in government incentive programs for energy efficient purchases.
Learn more about how it works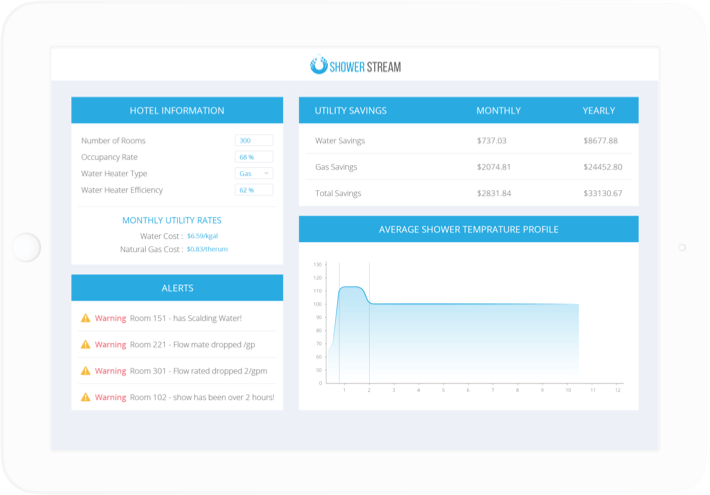 Used by some of the largest hotel chains and backed by key industry leaders
Shower Stream's patent-pending motion sensor technology is winning awards and support from well-recognized institutions, while making an impact within hospitality applications.